All Your Elementor
Widgets, In One Place.
With PanelPal you can set your favorites widgets, remove
widgets, remove and sort categories of all Elementor widgets added through themes and plugins.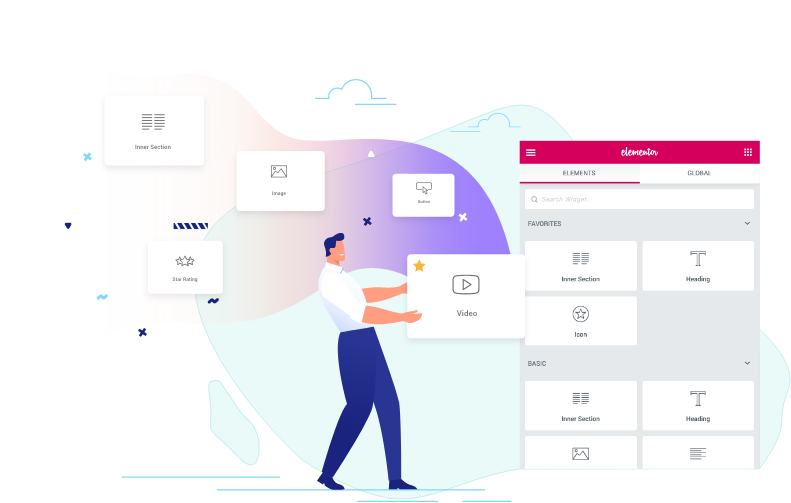 What PanelPal Can Do For You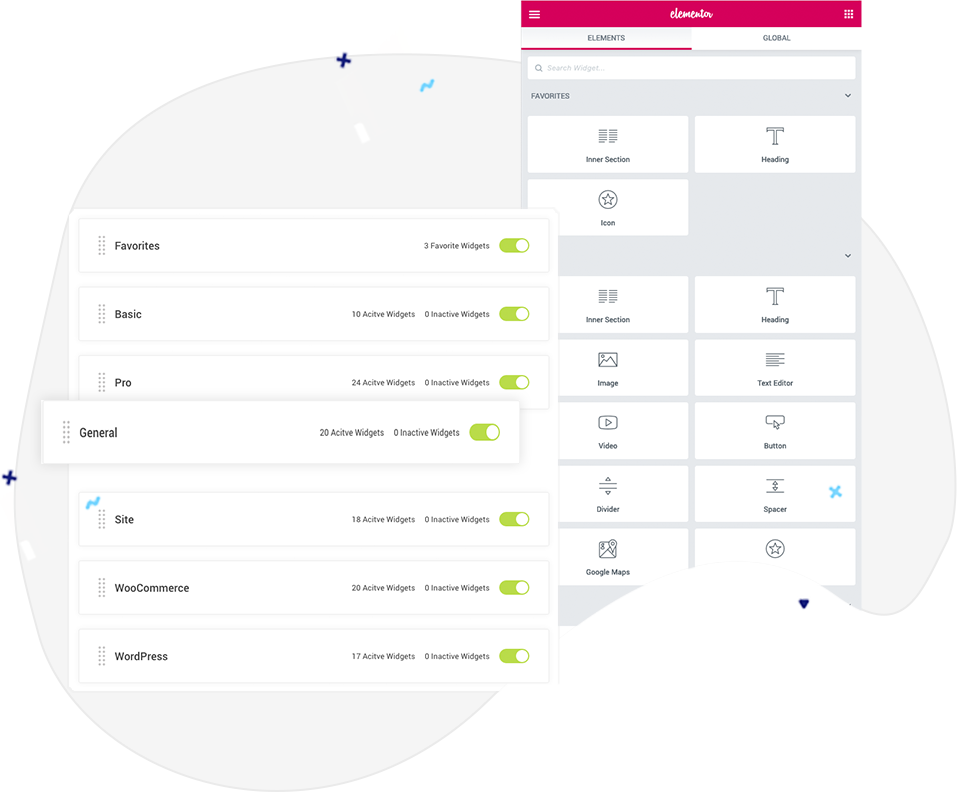 Sort Categories
or Hide Them.
The choice is yours, all your categories that show in Elementor panel
can be sorted or hidden. Widgets in a hidden category will
remain searchable.
Set Favorites,
Be More Productive.
Get your favorite widgets right up front so that you can easily
get to them while building with Elementor.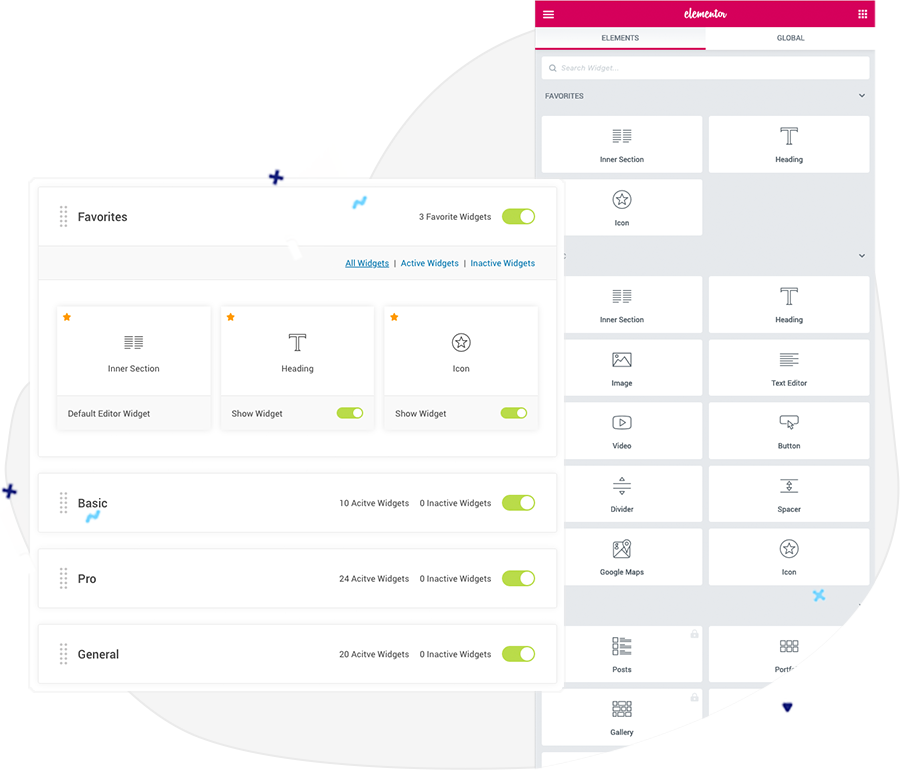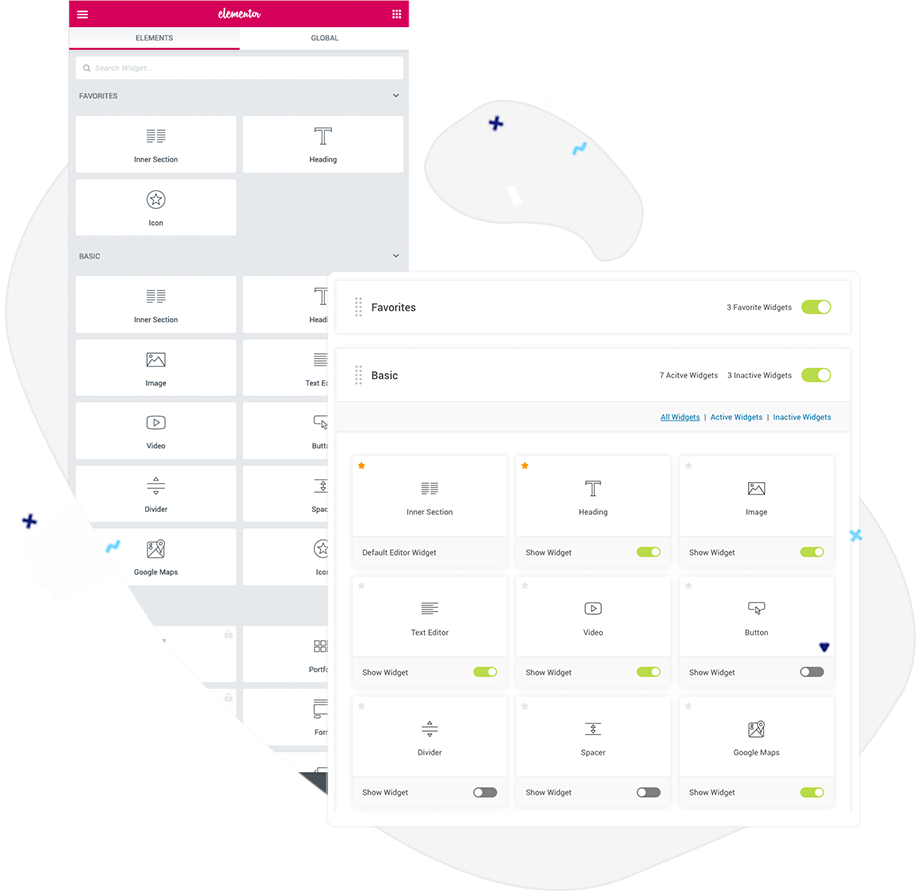 Amount of Widgets
Overwhelming?
With PanelPal you can hide any widgets you don't need, freeing up
space in the Elementor panel.
Compatible Themes & Plugins
PanelPal has been tested on the below popular WordPress Themes and Plugins. Plus Many more!






*Only Available on CodeCanyon